Cell Structures and Captive Insurance Innovation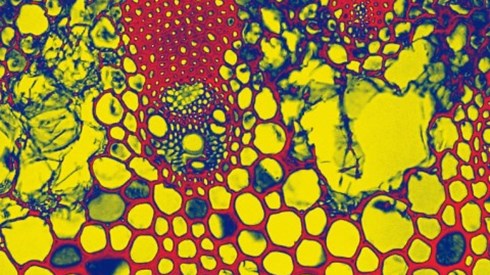 March 28, 2019 |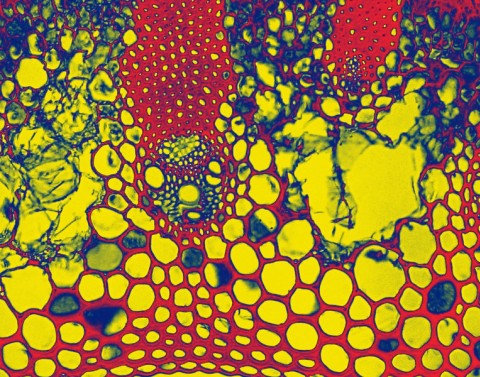 Speaking on a panel about cell structures and captive insurance innovation earlier this year, Kevin M. Doherty of Dickinson Wright PLC said that the captive industry is full of innovators. Those who have been in the captive insurance business for a long time, according to Mr. Doherty, have seen growth concepts emerge as very simple ideas that become more complex and that often appear unconventional. Captives are continuously innovating, and Mr. Doherty said in his law practice, some of the more interesting concepts that have emerged involve the use of cell structures.
History
The protected cell concept, also referred to as the segregated portfolio company concept, was a non-US (offshore) domicile notion that began in Guernsey and emerged from the "old" rent-a-captive idea that you could buy a portion of a captive, according to Mr. Doherty. From this, the segregated portfolio company concept emerged with the goal of protecting the assets and liabilities of each individual cell from another cell. Mr. Doherty explained that segregated portfolio companies are commonly known as protected cell companies in most US domiciles.
In the past (prior to around 2010) under the segregated portfolio concept, separate cells were distinct from the main core from a risk standpoint and from an asset and liability standpoint, but they were unavoidably controlled by the core because they did not have a separate corporate existence, according to Mr. Doherty.
Captive domiciles eventually began passing laws allowing the cells in protected cell structures to form as corporations with the ability to contract directly and to be effectively treated as insurance companies. This development, Mr. Doherty believes, has led to an enormous amount of growth in the captive insurance industry.
Unincorporated versus Incorporated Cells
He explained that protected cells might be incorporated or unincorporated. The basic characteristics of unincorporated and incorporated cells are reproduced in the table below with Mr. Doherty's permission.


| | |
| --- | --- |
| Unincorporated Cells | Incorporated Cells |
| Cells have no share or ownership. | Cells can be formed as corporations, limited liability companies (LLCs), series LLCs, etc. |
| Cells have no ability to contract. | If a series LLC, only the core must be registered with the secretary of state. |
| The core must enter into all agreements (including insurance policies) on behalf of cells. | Series are formed by contract. |
| Cells can obtain a separate Federal Employer Identification Number (FEIN). | If an LLC or corporation, each cell will be registered with the secretary of state. |
| Cell's insureds sign a participation agreement. | Good standing certificates can be obtained. |
| | Cells have ownership shares. |
| | Cells have the capacity to contract (e.g., reinsurance agreements among cells). |
| | Cells can obtain separate FEIN. |
| | Cell's insureds may sign a shareholder's agreement in addition to a participation agreement. |
Mr. Doherty said his focused expertise is with Tennessee captive law and noted that specifics might vary across captive domiciles. He said that in most US domiciles, protected cells may be set up as corporations and if a US domicile has access to series LLC laws, the cell may be set up as a "series."
According to the legal encyclopedia Nolo.com, in "What Is a Series LLC?," "a series LLC is a unique form of limited liability company ("LLC") in which the articles of formation specifically allow for unlimited segregation of membership interests, assets, and operations into independent series."
An important difference between a series LLC and a regular LLC, said Mr. Doherty, is that a series is not registered with the secretary of state, which he explained is sometimes a good thing and sometimes difficult since the secretary of state can provide helpful documents such as certificates of existence.
In short, he said, it is good to know all of the available options at the beginning of the captive formation process so that the captive will be structured in a way that works best for the specific situation. In general, "Cells are helpful whenever it is desirable to separate risk and ownership without full-blown captive licenses," he said.
According to Mr. Doherty, "By far [it is easiest and simplest] to have an unincorporated protected cell. And as far as we know, the laws are pretty good about protecting the separate status of each of the cell's assets and liabilities." He also added that cell captive arrangements are a largely untested area in the courts with just a couple of cases.
However, he noted, "The real growth has been in the incorporated [cell] area because of the growth in pooling." He continued, having an incorporated protected cell is much easier because the cells are able to enter into contracts on their own—including insurance and reinsurance contracts.
Regardless of the cell type, Mr. Doherty said, each cell can obtain its own separate FEIN and is, therefore, deemed a separate insurance company for federal tax purposes ( assuming all of the other requirements are met—risk transfer, risk distribution, insurance risk, and common notions of insurance). Here he noted that cells may be referred to as risk-bearing entities (RBEs) and explained that this terminology is used to differentiate between an "actual" captive formation and a cell formation. While "together they are all [considered] insurance companies [sic] under federal law," he said, "they are not [necessarily all considered] insurance companies under state law."
According to Mr. Doherty, some states, such as Delaware, give cells a license and a certificate when they are formed, while other states, such as Tennessee, do not. In the case of Tennessee, Mr. Doherty said, "Cells are simply authorized and permitted to do business without actually having a separate certificate that they can hang on the wall. The insureds sign, [either] from an insurance standpoint or from an overall standpoint, some sort of participation agreement that sets out the boundaries of how they belong to the protected cell entity."

Incorporated cells involve some form of ownership, said Mr. Doherty. This could be a series agreement if it is a series LLC or it could be a shareholders agreement if there is investment interest in owning a piece of the incorporated cell and a desire to have stock ownership. Other times, it is solely about purchasing insurance, he said, and in this case, to avoid some of the more difficult issues it is simpler to have an unincorporated cell where each cell is controlled by the core.

Mr. Doherty noted that Tennessee has around 450 cells, most of which are incorporated cells, and he estimated that in US domiciles there may be another 1,500 cells. Combined with offshore cells, the worldwide number of cells could be up to around 5,000.
Innovation
Of late, in his law practice, Mr. Doherty has witnessed an interest in mixing both incorporated and unincorporated cells within the same captive. In this case, there are mixed interests where some participants are more interested in being shareholders while others don't mind being controlled by the core; thus allowing the core to make all of the insurance policy decisions and the business decisions. While no "mixed" deals have been finalized yet, and while apparently this is permissible according to Tennessee regulators, Mr. Doherty believes a few things still need to be ironed out. He said, "When we finally get to a resolution and then [obtain] final approval [from] the department, we'll know what works and what doesn't work."
Mr. Doherty has also seen cell structures with different classes of shares; for instance, a class with no voting rights and another class with different voting rights for different types of shareholders. As a caveat, he said participants with nonvoting shares would also need to own some of another class of voting shares. Here, he said, the key is to be sure that the owners of the cell are being insured, which is fundamental to captive insurance and is what differentiates captive insurance from third-party or traditional insurance. He said, "So if you have participants who only owned nonvoting shares, would it really classify as a captive? That sounds more like a traditional insurance company."

With other cell structures, Mr. Doherty said, "In order to get the full economic value out of the transaction, [a promoter/agent] may have one or more cells [where] insurance buyers participate [with the] cell(s) owned by the individual agent or his company, which is actually a reinsurance company." According to Mr. Doherty, this structure is much simpler than forming a separate reinsurance company. He explained that while Tennessee does not explicitly address agency captives in its law, there is full authority to form this "type of entity" in Tennessee.

There are also some cell structures where nonprofits work together with for-profit entities. Here, Mr. Doherty said, "Some cells file as insurance companies for federal tax law and some cells do not, because they are nonprofits and don't want this form of income."
He continued, "You can pretty much structure any program you want, that's the beauty of it. [However], I think we're seeing the limits of the system right now in terms of what we're going to be able to accept. [For instance], I am skeptical about the ease of mixing unincorporated with incorporated cells [because] I think it's a complication that isn't necessary, but there are no doubt going to be really good reasons for it, however it is done."
With cell structures, "Whatever the circumstances are [and] whatever the law is," Mr. Doherty said. "As innovators, the captive community will look for ways to do things slightly differently, as long as the law is clear and does not prohibit something."
Working in the captive field in one of the major captive domiciles with sophisticated regulators who want to help you get to an answer that works with what you are looking to do is what they call in Tennessee regulating to the "yes," as opposed to the more traditional mindset of regulating to the "no," "which is a very frustrating thing as a professional adviser," said Mr. Doherty.


Pictured above from left to right are Innovations in Cell Structures panelists at the 2019 World Captive Forum: Jeff Kenneson, president of Quest USA; Courtney Claflin, executive director of captive programs at the University of California; and Kevin Doherty, a partner at Dickinson Wright.
March 28, 2019