5 Key Attributes of Captive Managers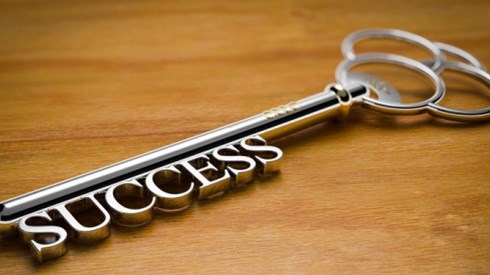 October 11, 2017 |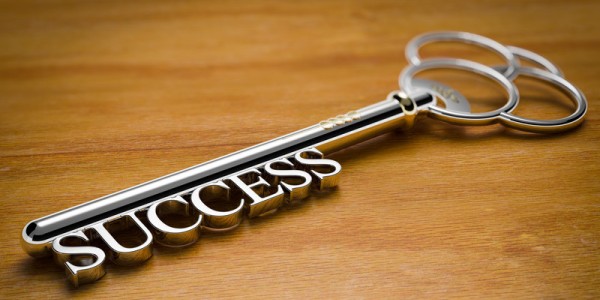 Except for single-parent captives owned and operated by the Fortune 500 companies, most other captive insurance owners will lack the internal resources to successfully form and operate their captive insurer. Therefore, one of the first major decisions they will be faced with is how to select a captive manager. In this article, we look at five attributes we believe are key elements of any successful captive management company. Captive owners can use these attributes to evaluate and score prospective captive managers as they work through the selection process.
Captive insurance company managers have a number of responsibilities in operating the captive on a day-to-day basis. Before beginning the selection process, captive owners should determine exactly what tasks and functions they want their captive management company to fulfill. The following list provides a number of the items the manager may be asked to perform.
Serve as the primary contact with the domiciliary regulators, and ensure compliance with all domicile regulations.
Develop business plans and pro forma financial statements.
Maintain the captive's financial and operational records.
Provide insurance, risk management, and underwriting expertise to the captive.
Provide quarterly and annual financial reports for the captive's owners and board of directors.
Coordinate the captive's board meetings.
Serve as the main point of contact for the captive's service providers, including the actuary, auditor, claims administrator, broker, fronting insurer, investment adviser, and any other professional service providers.
A more detailed look at roles and responsibilities is available in the IRMI.com article "The Role of the Domicile Manager."
So, why should the captive's owners spend a considerable amount of time interviewing and hiring their captive manager? A major reason lies in the fact that, for the most part, captive managers are not regulated, and in many domiciles there are very few restrictions placed on how a captive management firm is operated. And, in most domiciles, there is not much ongoing analysis of what they produce. While the captive's owners may be transferring the responsibility for operating the captive to the captive manager, the owners still retain liability for how the captive ultimately performs. 
Here are five key attributes that captive owners should look for in their captive managers.
Ethical Behavior
While this may seem intuitive, it is the primary attribute that every captive owner should seek out in a captive management firm. Remember, you are entrusting this firm with the daily operations of your captive. Your captive manager should have beliefs and values that are similarly aligned with your purpose and goals. So, how do you determine the ethics of your captive manager? Ask. Does it have a written code of ethics? Is its senior management team required to certify on an annual basis that it is in compliance with the said code of ethics? Can it enumerate instances where this code has been utilized and what the outcome has been? Has it ever terminated a client because of an ethical conflict? If it operates in multiple domiciles, do not be afraid to call other domiciliary regulators and inquire if they have ever had any problems with the captive manager in question. Remember, your captive manager is crucial to the success of your captive.
Professional Competence
Directly behind the need for ethical behavior is the requirement for your captive manager to be professionally competent. Professional competence starts with the skill sets of the individuals within the firm. Do they hold educational degrees in the various operational aspects of the captive, such as accounting, risk management, actuarial science, finance, and law? Do the key employees and staff hold professional credentials, such as Associate in Risk Management, Chartered Property Casualty Underwriter, Certified Risk Manager, Commercial Lines Coverage Specialist, Chartered Financial Consultant, Certified Public Accountant, juris doctor, Fellow of the Casualty Actuarial Society, and Associate of the Casualty Actuarial Society, as well as specialized captive credentials offered by International Center for Captive Insurance Education (ICCIE)? Does the captive manager provide the time and monetary support for its staff to acquire these designations? Does it support the need for continuing education in these fields? How does it screen and hire its staff? Are new employees asked to take some basic level of competency test before being hired?
Strong Communication Skills
The captive manager is responsible for managing the information flow between all the professional service providers of the captive and the captive owner. Additionally, it serves as the first point of contact with the domiciliary regulators. The ability to effectively communicate is critical in this role. Ask how this communication is ensured. How much is verbal, and how much is written? Even today, nothing substitutes for direct communication, either face to face or through phone calls. Having said that, how does it document these verbal communications? Seek out the views of service providers that do business with the captive manager—do they view it as an effective communicator? Ask about prior problems with communication and how it overcame these issues. Would it allow you to sit in on another captive's board meeting to see how it communicates? Nothing creates problems faster than poor communication.
Transparency
What is the ownership structure of the captive manager? While we may favor independently owned captive managers, there are some very professional captive management firms owned by accounting firms, brokers, and insurance companies. If the captive manager is not an independent firm, ask how it manages potential conflicts of interest. Is the captive free to use services of other service providers, such as brokerage, fronting, auditing, etc., in the event the captive manager is not independent? Fiscal transparency is important as well. Does the captive manager have a written fee schedule? How are services not included in the contract priced? Is the captive management firm audited, and if so by whom? Does the captive manager undergo a Statement on Standards for Attestation Engagements No. 16 Reporting on Controls at a Service Organization audit, otherwise known as an SOC 1? Does it also undergo an SOC 2 audit, and will it share the results of these with you? 
Evidence of Success
Find out if there is a proven track record of successfully managing captive programs. Ask how long the captive manager has been in business, whether it is the captive manager's main business or if the captive manager does something else, and how many captive programs the captive manager has established. Ask for references from other captive owners, regulators, and service providers. Ask why the captive manager believes it has been successful. Try to gauge its ability to adapt to changes in the environment, be it at the micro level of the captive itself or the macro insurance market. Ask about its creativity, and look for specific examples it can cite. What can it bring to your captive that no other captive manager can?
While these five key attributes are no guarantee of a successful relationship with your captive manager, they provide a strong foundation for creating it.
October 11, 2017