3 Thoughts for Captive Boards and Management To Consider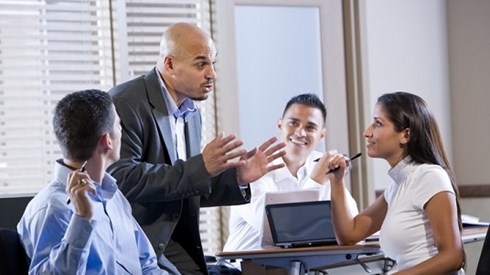 May 23, 2018 |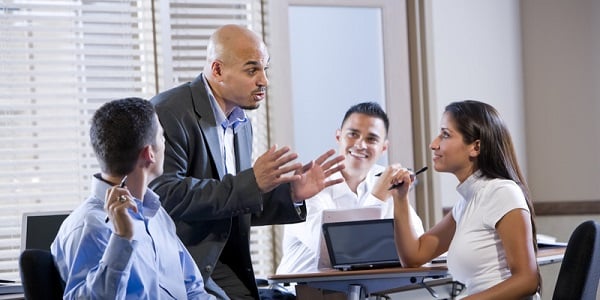 "The more that you read, the more things you will know. The more that you learn, the more places you'll go." It may seem strange to some of you to start an article on strategy and governance with a quote from Dr. Seuss. However, the quote encapsulates how this article came into being. Editor John Foehl is a voracious reader of all sorts of material, which helps him deliver a new Captive.com article on a weekly basis.
In this week's piece, Mr. Foehl assembles a suggested discussion list for captive boards and management from a series of ideas that he read about recently. He is a proponent of strategic insight, visioning, and generative governance, and you can read some of his earlier articles on generative governance. Mr. Foehl is often asked, "How do you come up with subjects or ideas to use in a strategic insight session?" Similar to the Dr. Seuss quote above, he says that it is amazing the things one can find if he creates the time to read and read widely. Following are three ideas that Mr. Foehl puts forth to jump-start a captive board's next governance discussion.
1. Is Your Board Willing To Fire Itself?
The National Association of Corporate Directors produces a number of thought-provoking white papers on an annual basis. This first idea is drawn from their "Governance Challenges 2018: Board-Shareholder Engagement in the New Investor Environment" monograph. The major premise of the paper deals with activist shareholders and institutional investors, something with which almost all captive insurers will never have to deal.
However, in reading the story on the characteristics of leading company boards, this one idea caught his eye: members of the board are willing to fire themselves. It goes on to say, "[S]uperior boards constantly monitor their own performance and refresh their ranks when necessary. When the business grows in scale or changes in focus, rendering a director's continued presence on the board irrelevant, conscientious directors will be willing to 'fire' themselves—leaving the board for the continued good of the company."
Does your captive board of directors monitor its own performance? Does it use a self-assessment tool to perform this due diligence? Does or should your captive ask its board members to step down if their performance is weak or because of a change in strategy for the captive? How willing would each of your directors be to voluntarily step down? Can your captive board members even have a discussion like this with each other?
2. What Is Your Digital Strategy?
PwC Financial Services releases an annual report on the top issues facing property-casualty insurers. The 2018 report focused on five areas: digital strategies, mergers and acquisitions, growth, risk and regulations, and taxes. While all of these topics could warrant discussion between captive board members and the management team, Mr. Foehl believes the digital question is the most far-reaching.
PwC posits two digital paths for insurers.
Continue as "fast-followers," investing in only select digital capabilities that support the insurer's existing business model. This is a bottom-up, project-driven approach that identifies select digital capabilities within different parts of the value chain.
Or take a digital-first mindset by better understanding the end-to-end customer experience and how business models need to evolve in order to increase growth and reduce costs.This is a top-down organizational transformation with the goal of becoming a digital and data-driven organization that can continuously reassess its business and operating model.
Does your captive have a digital strategy? How robust is it? Have you considered the use of data and analytics, the customer experience, and ways to reduce your risk profile and expense structures? Can your board intelligently talk about the various new insurance business models in use or under development? Have you held discussions on how these models might disrupt your current business plan? Captives can no longer assume they will hold a cost advantage over the traditional property-casualty market. If this turns out to be true, what other advantages are you providing to your members?
3. What Is Your Captive's Cultural Risk Profile?
"Culture is often an overlooked foundation of an organization's strategy and performance," according to Carey Oven, Deloitte & Touche LLP risk and financial advisory partner, in this article about corporate culture. Ms. Oven defines culture risk as follows. "Culture is the system of values, beliefs and behaviors that shape how things get done within an organization. Culture risk is about misalignments that can occur between the values and beliefs of an organization and what is actually happening within and around its ecosystem. Such misalignments can be caused by a wide number of factors, but generally those involving the organization's people, processes and technology as well as the extended enterprise and other stakeholders."
Culture is probably not a high-level discussion item for many captive boards and management teams. Yet, with the growing focus on enterprise risk management, it certainly should be added as a topic. As Ms. Oven's article points out, culture has a connotation of being one of those intangible, touchy-feely items that most boards would rather avoid. And, yet, it is rapidly assuming a greater importance in an organization's overall risk profile.
How would your board describe the culture of the captive and of the board itself? Has the board evaluated its culture compared with the cultures of its various professional partners and vendors? Are there areas of mismatch that warrant further examination? When interviewing new partners, is culture a topic of inquiry? If not, why not?
In closing, here is a thought from Harry Truman on reading: "Not all readers are leaders, but all leaders are readers." Reading will provide an enormous amount of ideas to stimulate strategic conversations with your fellow captive board members and management.
May 23, 2018