Five Steps for Onboarding New Directors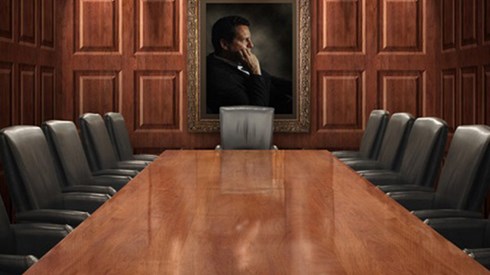 John M. Foehl | June 18, 2018 |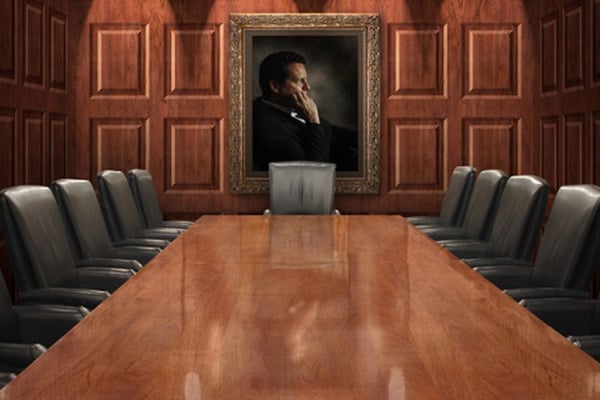 We discussed the way changing workforce demographics are likely to impact captive insurers in the years ahead in "What Is Your Captive's Talent Acquisition Strategy?" However, the changes sweeping through the US labor force are also likely to impact your captive's board of directors. A February 22, 2017, article by Eric Frazier in Business.com, "Baby Boomer Retirement: Avoid a 'Senior Moment' In Your Business," says that "a massive generational shift in the workforce is underway as over the next two decades an estimated 10,000 Baby Boomers will retire each day. The 79 million Baby Boomers born between 1946 and 1964—now ages 51 to 69—comprise the largest generation in U.S. history." And many of them probably serve on your captive's board of directors. So what's your strategy for new director orientation?
We'd hazard a guess that most captive insurers have enjoyed relatively stable boards of directors with limited turnover. Indications are that this is starting to change as the baby boomer generation heads for the door. So what should your strategy be to replace these individuals? Do you have one in place, or do you need to develop one? Below we offer our five steps for onboarding new directors? We can't claim credit for these ideas since they come from a new monograph produced by the National Association of Corporate Directors (NACD).
In the executive summary distributed by the NACD, they note that nearly one-tenth of the directors serving on Standard & Poor's 1500 boards in 2016 are new. What's the turnover rate for your board been and likely to be in the next 5 years? How do you maintain your retiring directors' important institutional knowledge? What should you do to help new directors become acclimated so they can contribute to the board's duties? Below are five steps recommended by the NACD study as reported in the executive summary.
Step 1—Provide background to your new directors on the major economic, political, and demographic changes affecting your captive insurer.
This can be accomplished through a briefing prepared by your captive manager or internal executive team with commentary provided by existing board members. A written report with important facts and figures should be given to each director in written form to supplement a verbal presentation of the briefing materials.
Focus on where things stand today and provide insight into how the board currently believes these issues will evolve over the next 3–5 years. This allows the new director to gain an understanding of how the board sees these key components of the corporate strategy. In doing so, whoever is providing the briefing should also encourage the new directors to think about these issues independently. Encourage them to offer their own thoughts on these matters and not be afraid to challenge the prevailing thinking. New blood can often provide another perspective, which can be useful.
Step 2—Provide some historical context concerning the captive's origins, how it developed into the institution it currently is, and why it has been successful.
Institutional knowledge is extremely important. Too often boards and management don't realize it's missing until the people holding the information are enjoying retirement somewhere. While most organizations feel the following recommendation is overkill, we like the idea and encourage captive insurers to at least give it a try.
We became familiar with this practice when serving on a board for a nonprofit. Each new board member received a copy of a "story" on how the nonprofit was formed and what its history had been. The executive director and chair were charged with annually soliciting input on updating the story to keep it current. It provided a wonderful context for each new board member and allowed the nonprofit's history to become a living document.
Another idea we've seen used and encourage captives to use is pairing new directors with a long-term director or senior management team member. These teams are requested to meet independently, typically for lunch or dinner, before a regularly scheduled board meeting. The new board member gets some low-key, quality one-on-one time with an older hand. It also can help build good rapport between the board and management.
Step 3—What is the role of the Board versus that of Management?
As the NACD executive summary aptly states: "The old adage of 'noses in, fingers out' aptly describes the board's role of oversight, as management's role is 'fingers in' the daily operations of the company." As directors expand their influence and time commitment, however, they need to stay vigilant about the dividing line between overseeing and managing the business in order to avoid the risk of creating unhealthy friction with the executive team.
We've often explained it as the board has responsibility for the long-term strategy and vision for the captive, while management's responsibility is to create the tactical plan to implement the board's vision. Problems invariably occur when the board decides that it wants to play within management's realm.
Equally important is to provide new board members with clear expectations for how the board and management communicate. Nothing creates more confusion and problems than boards speaking with multiple voices to management.
Step 4—What are a board member's fiduciary obligations, and what does that mean in practice?
We believe the best way to familiarize new captive board members with this obligation is through a briefing provided by outside general counsel. The discussion should focus on what the duties of "care" and "loyalty" are and why they are so important. The loyalty obligation in our minds creates the most problems for captive directors, especially for those that serve on group captive boards.
Loyalty requires the director to recognize their allegiance to the captive supersedes their loyalty to any other firm or organization. In essence, the director is to act in the best interests of the captive at all times. For group captive directors especially, this can create problems where the best interest of the captive may be in direct conflict with the member organization he or she works for.
One of the best ways that we've seen this problem addressed is through a game of hats. A roleplay exercise is convened, and directors are asked to arrive at a consensus concerning a strategic matter the captive is faced with. Directors start with their "board" hats on, but when they stray into arguing on behalf of their member organizations, they are told to put on their "member" hats. The visualization of the hats helps crystallize the idea of loyalty.
Step 5—Have your new board members develop a list of questions for the existing board and management to create conversation.
By asking new board members of your captive to develop these questions, you can get a sense for the things they think are important for the captive. The process also encourages open dialog and good communication, attributes that are extremely important if your captive board is to operate effectively.
We hope you find these five tips to be beneficial. As always, we encourage your feedback and commentary. Please feel free to email John Foehl directly at [email protected].
John M. Foehl | June 18, 2018